I love to shop. But as an Empath, it can be draining to spend more than an hour at the mall. So, in recent years, I've really enjoyed online shopping.
As I deepened my spiritual path, I realized I wanted to fill my home and life with more meaningful items that make me feel good. And as a Libra, my mantra has always been, "I am surrounded by beauty." So, it makes perfect sense that the items I buy look pretty, inspiring, and evoke a positive feeling for me.
I decided to build a collection of conscious jewelry, brighten up my sacred space/spiritual altar in my home, and occasionally indulge in things that truly reflect my style, my personality, and even my archetype as a Modern Goddess.
I am happy to share with you a few of my favorite things:
I love Tiny Devotions' mala beads and bracelets! I find their malas are so beautiful! What I also love is their willingness to not assume a future customer is familiar with malas, so Tiny Devotions educates you on topics like:
I also really love the Mala Collective! So many beautiful options to choose from: necklaces, bracelets, scarves, candles, and so much more. PLENTY to choose from to build your sacred space and/or spiritual alter, and enrich your spiritual practice.
Note: I am an affiliate for Mala Collective. If you want to see other items I recommend as an affiliate (I'll make a small commission from your purchase), click the Shop menu.
Spirit Mist is a smokeless smudge in a bottle, created by an amazing Reiki Master, Rhonda Lee.  Smudging is the the act of burning dried or fresh plants to clear negative energy from either a closed space or your subtle energy (auras, chakras). It's an ancient practice that is still in use today. Smudging can be a challenge for Empaths like me, who travel often, and cannot burn and allow smoke in public areas like airports or on a plane. So the ability to whip out a bottle of my Spirit Mist and clear my energy at will is HUGE! I also find it very helpful when I have back-to-back healing sessions, and want to clear my energy before treating the next client.
It's always best to shop for your crystals and gemstones in person, to feel the energy of each and observe which ones you are naturally drawn to.
But if you don't have a crystal shop nearby, there's always Instagram and Etsy! I love to shop for my crystals by what inspires me on Instagram, where everything is so beautifully laid out. See for yourself, check out Mayan Rose for crystals and gemstones – it's hard not to go crazy!
I have a little secret: I've always wanted to get a tattoo. But I have concerns with marking my body permanently with potentially toxic ink. Flash Tattoos have solved this problem by creating temporary tattoos that are non-toxic and safe for anyone to wear – they last about 4-6 days.
Now, the question is, which tattoo best represents your archetype? Wanderlust? Beyonce? Bohemian Child of the Wild?
I only use oracle cards in my spiritual practice and also in my business as a spiritual life coach and energy healer.
This is the main deck I use regularly, mainly because I find my clients LOVE the readings I give from this deck most of all. I love the simple, modern, clean feel to this deck.
This deck is so rich and vibrant, and I love the way it blends mystique with a modern, bold, and feminine feel. I like to pull these occasionally, just to mix things up.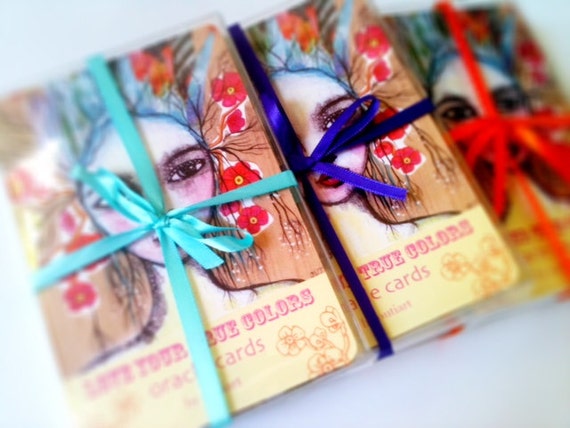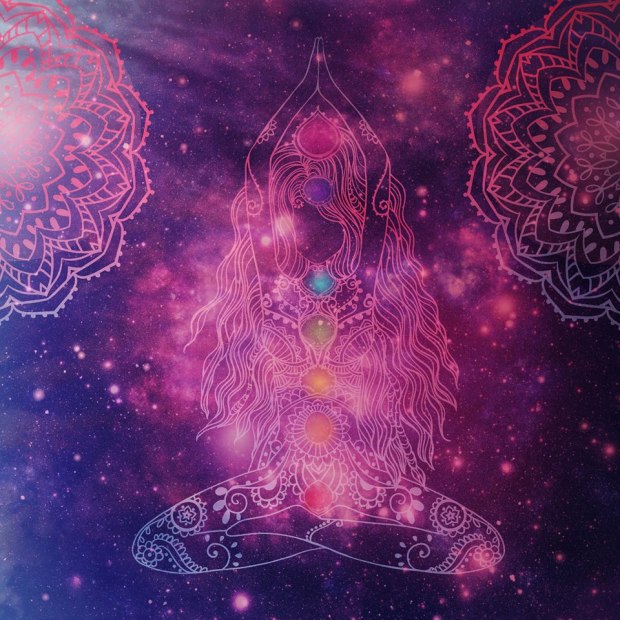 I am so thrilled to have participated in the creation of this deck.  Check out my Modern Goddess of Power card above!
OMG, I just ordered this deck, and it has yet to arrive. I can barely contain my excitement! I'll keep you posted once I crack this baby open!
Want to shop for other decks? I found Ethony's tarot and oracle deck review to be really insightful!
Conscious Jewelry
Are you a wild child? A bohemian, Gypset type that likes to wear jewelry that evokes "historical art movements and cultural rituals and ideals"?  Eileen Lofgren has a full line of jewelry that gives credit to the "cultures, tribes, artists" who inspired them. I love that!
If Satya is good enough for a Modern Goddess like Marie Forleo, it's good enough for you and me too! I'm in love with this gold cuff, which features an intricate mandala, a form of sacred geometry.
Want to keep up with my latest obsessions? Follow me on Instagram where I share my life, my loves, and my Modern Goddess lifestyle.
Give me the scoop – what are your favorite current obsessions?